CHOICE Program next session is scheduled to begin Wednesday, March 23, 2022. Referrals being accepted now.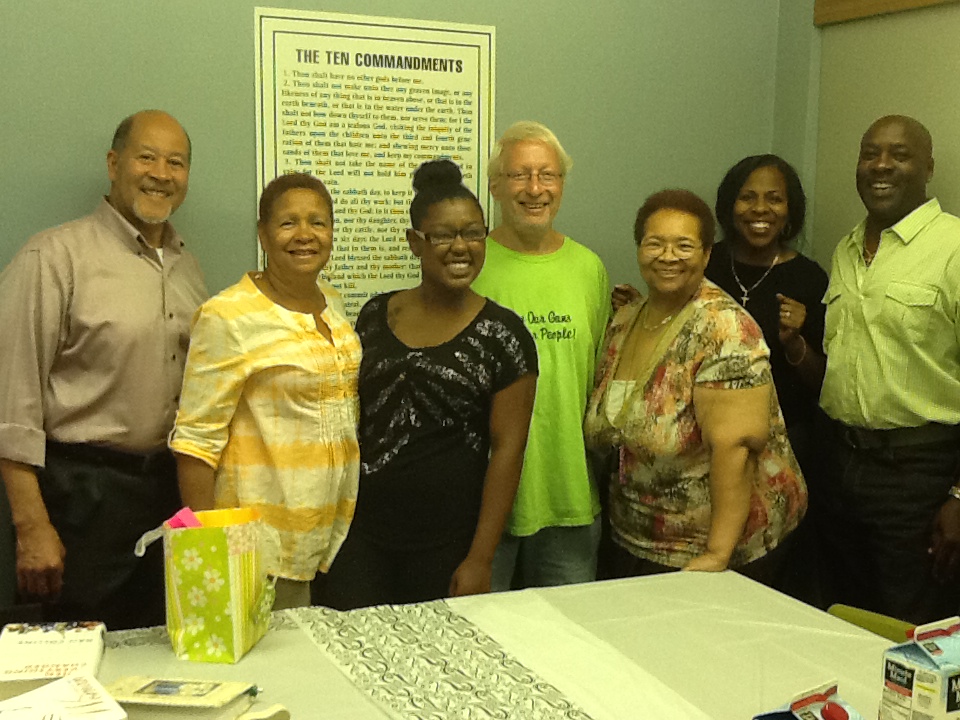 The "CHOICE "Program consist of group sessions and activities that assist male youth ages 9 to 18 to develop the life skills sets, knowledge and values necessary to eliminate some of the elements / barriers to success and lessens their likelihood of becoming involved in the juvenile justice system or fall prey to intergenerational incarceration.
This program has was designed with one purpose in mind: that is to provide young boys / girls with a foundation that will assist them in developing a skill set to becoming young productive men /women. The skills taught and information shared will assist participants in making rational decision as they are presented with various situations in their daily lives.
Program facilitators consist of licensed psychologist, degree / skilled social workers, counselors, college interns, professional and paraprofessionals. Each facilitator has their own unique style in presenting information to the youth that will enhance their decision making process.
Through the CHOiCE, program, it is of the utmost importance that the youth realize how intellect, integrity, courage, respect, passion, and good decision making skills are true building blocks to prepare for a better future in life. The choice will be an exhilarating and eye opening experience that all participants will consider life-changing.
She is not alone!
 Now taking referrals 612-296-2895
Program Location
Nine-week program
Brooklyn Center
Program Goals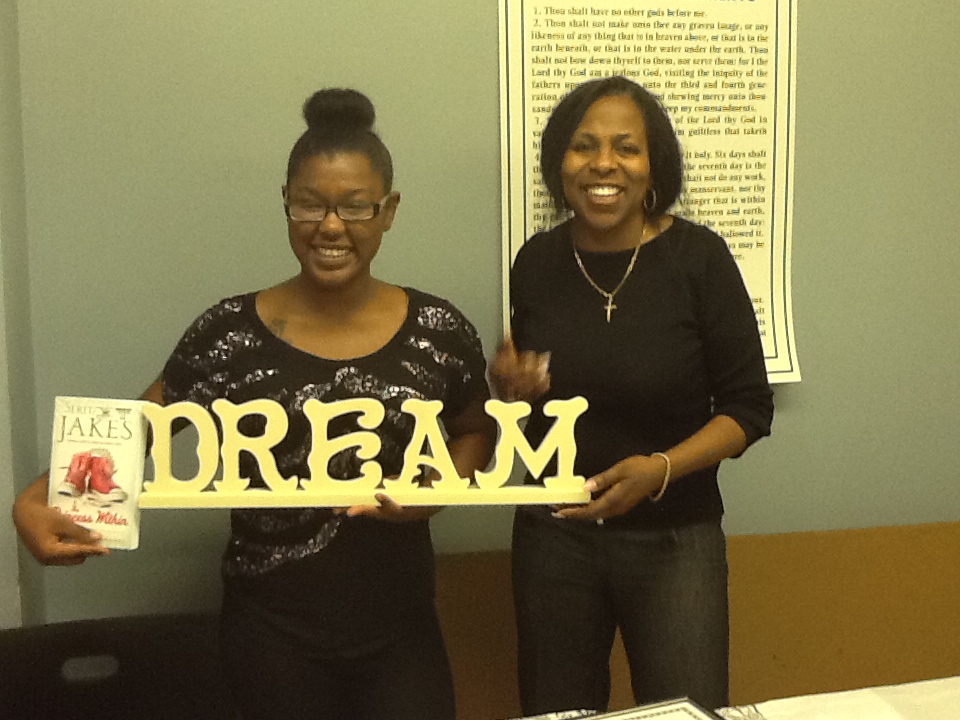 Empower participants to be a change breaker and not a chain maker.
 Learning to be a responsible decisions maker.
Teach character traits values, integrity, empathy, respect. and responsibility.
View conflict as an opportunity versus a problem.
Enhance the importance of an education and under-stand the correlation between school failure and incarceration.
Increase their reading and comprehension levels.
Provide participants with opportunities to have positive and memorable experiences.
Increase participant's chances for social and academic success.
Reduce youth intergenerational incarceration
Looking forward to a brighter future.
Identifying factors that impact and affect their behavior and actions.
---
Our interventions are often systems focused which means that they include not just the individual youth, but often the youth's family, extended family and community (i.e. schools, hospital treatment centers correctional facilities action services court systems etc.) in some cases we will treat an identified client alone if it is not possible to work with family system. Services provided by DH&A range from skills work to therapy to diagnostic assignments two referrals for testing, modification, or more intensive treatments such as neuropsychological evaluations, day treatment programs, part-time hospitalizations or residential treatment placements
Children's Therapeutic Support Services (CTSS)
CTSS is a program created by the Minnesota Department of services to help children and
adolescence, who suffer very emotional disturbances and their families. this program allows Health practitioners to visit young people in-home, schools and Community settings in order to provide Psychotherapy and or skills training.
Skills training is designed to help the client develop psychological skills that are medically to rehabilitate the child twin age appropriate development trajectory that is been disrupted by emotional disturbance or psychiatric illness.
Psychotherapy directly treats the underlying emotional disturbance or psychiatric illness significantly affected the youth's wellbeing and has disrupted his or her behavior.
David Hoy and his associates CTSS certified by the state of Minnesota DHS since 2004 CTSS is funded by legal assistance and or prepaid medical assistance programs (PMAPS), all of our practitioners are required to maintain their own liability insurance as well as a high level of competence. to ensure the quality of our service David Hoy and Associates provides multiple training sessions per month bi-weekly supervision and prompt auditing clinical files for its entire staff.
The initial intake and appointment usually takes place are offices A professional Meats with the youth and their parents/guardian incomplete say diagnostic assessment. at this point a case is opened and assigned to ADH&A associate who creates treatment plan based on the Kohl's School home Community setting. the associate maintains contact with appropriate School Personnel social workers probation officers and all concerned parties.
Under CTSS umbrella, our associates can provide therapeutic services to identified youth who fit the following criteria:
The youth has a Medical Health Diagnosis
CTSS Services are deemed medically necessary
The youth receives Medical Assistance
Purpose:
Build confidence that will enhance social, emotional, personal and academic improvement and desire.
Teach responsible decision making.
Bring about change: Shifting in their Thinking
Provide the youth with skills set necessary to help them avoid entering and / or re-entering the criminal justice system.
Increased capacity of our youth to become productive citizens and look to a brighter future.
Foster positive relationships building with staff, peers, family members and their perspective communities.
Teach what appropriate workable boundaries of touch, language are.
Keeping it real
(A check with reality)
Facilitator-Henry Galloway, B.S.
This is an exploration of self and how some family members, the media, music and out-side influences have a tendency to "trick" us into thinking we are not who we really are.
The group is interactive group designed to help participants build a positive self- image the group can also be restructured to address any pressing issues participants may have.
Conflict Resolution
(Is normal, alternative to violence)
Facilitator-Rich Demmings & Candace Whitaker, Alternative to Violence Specialist
Will teach the youth to deal with potential violent situations in new and crea-tive ways and reduce violence in every aspect of their lives, including home, school and community.
Character Development
(Values, empathy, respect)
Facilitator – Candace Whittier -B.A., Certified Coach and Counselor
It is a deliberate effort to develop virtues that good for individuals and society that affirms human dignity. Developing character traits such as integrity, car-ing, responsibility helps promote happiness of an individual.
Anger Management
(Wealth through relationships)
Facilitator-Deseria Galloway, MSW
Anger is a natural human emotion and is nature's way of empowering us to "ward off" our perception of an attack or threat to our well being. The problem is not anger, but the problem is the mismanagement of anger. Mismanaged anger and rage is the major cause of conflict in our personal and professional relationships. I t can cause us to make irration-al and irresponsible decisions.
This group wills assist youth in understanding the origin and what anger is and learn techniques and appropriate ways to deal with it, in which will help them live a healthier life style.
Restorative Justice / Social Responsibility
(Spiritual Cleansing)
Facilitator-Sharon Brooks-Green, Masters Degree, Author 
Restorative justice is a theory based class that emphasizes repairing the harm caused or revealed by criminal behavior. Participants will learn the importance of building partner-ships to re-establish mutual responsibility for constructive needs of the victim, wrongdo-ers and community through processes that preserve the safety and dignity of all.
Identity Formation l & ll.
Zadok Nampala, MSW, LICSW
The youth will be taught how adolescent identity development begins with the emergence of clear sense of self. That this is a time when they learn what makes them unique, while trying on different roles, how they fit in different environments. They will explore how race, gender, values, sexuality and spirituality plays into who they are or want to be.. Youth will learn how past trauma effect current behavior choices and behavior. How effects of chemical dependency impacts our decision making. Help the youth about work-able boundaries in their language, touch and proprietorship. The hurt past and how we respond to it.
Literacy Thru Theater
(Increasing their reading / comprehension levels)
Facilitator – Candace Whittier -B.A., Certified Coach and Counselor
It is opportunity for youth to interact and learn how to act the emotions and thoughts on stage, while enhancing their reading and comprehension through theater. They will write their story of their live and problems and them act it out on the ninth session in front of staff, friends, family and audiences.
Goldie Field, North Memorial Paramedic for Take a Life / Save a Life