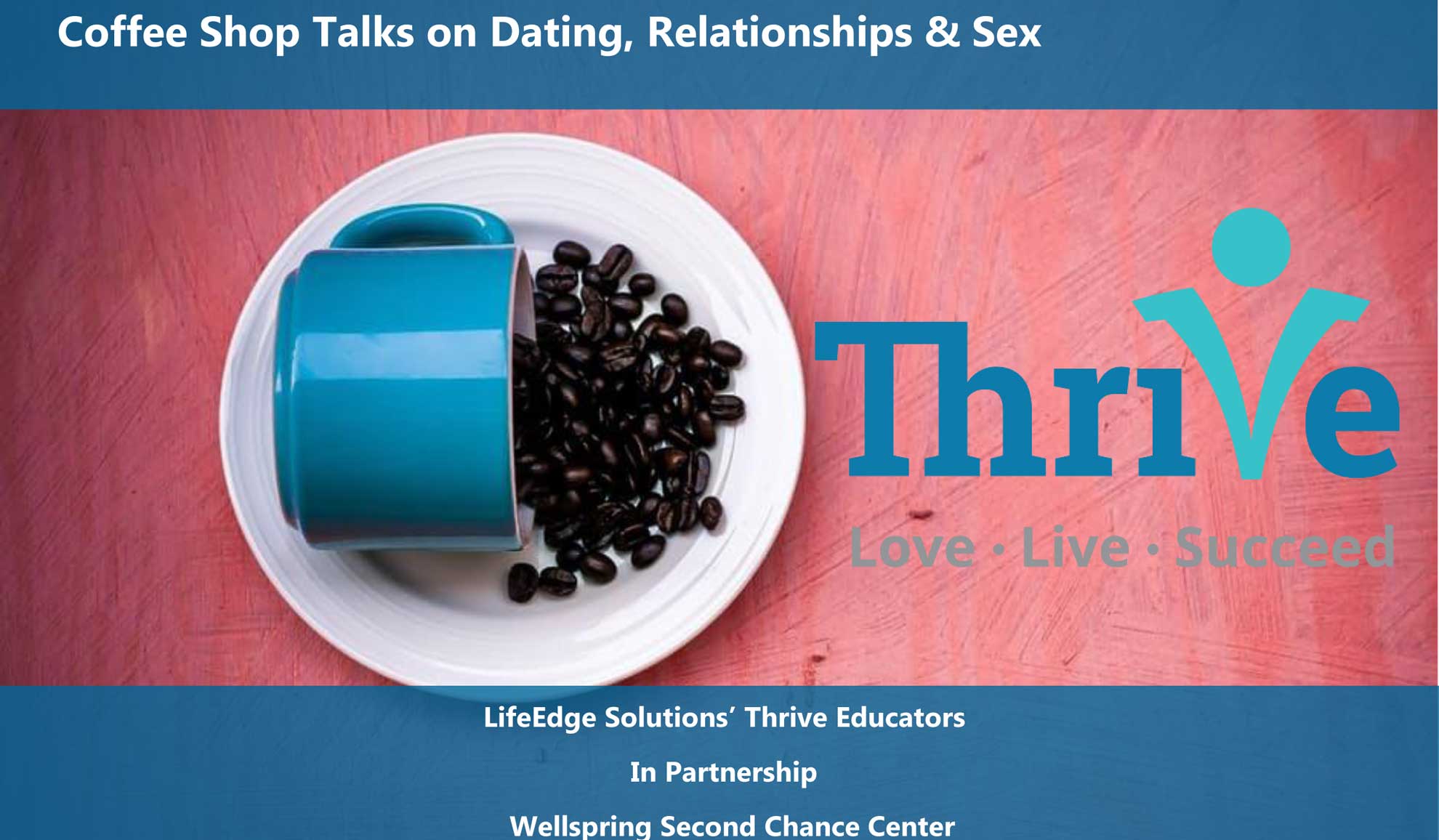 LifeEdge Solutions Mission
In partnership with teachers and campus leaders, we assist youth and young adults in creating a personal vision built on positive and healthy lifestyle choices that lead to success in life.
Wellspring Second Chance Mission
Enhance the lives of youth/adult ex- offenders back into society, reducing inter-generation of incarceration, contributing to safer MN through health, wellness and bridging the digital technology divide.


Summer Long Program – Wednesdays 11:00 AM
REAL Essentials Topics Include1
  How to recognize a healthy relationship
  Self-discovery
  Goal setting
  Decision making skills
  Red flags and boundaries
  Media literacy
  Conflict resolution
 How to start over
  Understanding sexuality
  Peer resistance strategies
  Finding peer support
  Communication
Criteria:
Youth / Young Adults 12-15 or 16-21 3 Month commitment (1) day a Week Coffee Shop Refreshments: Free
Place:
5701 Shingle Creek Parkway Brooklyn Center Conference Room / Coffee Shop Setting
*Coffee * Donuts *Tea * Cookies *Water * Fruit
Completion of Program
* Music
* Hot Chocolate * Chips
* Relaxing Venue
* Freedom to Speak * Reading Materials
Summer Long Program – Wednesdays 11:00 AM
  Earn Certificate of Completion
  Earn Gift Card
  Thrive / Wellspring Swag Bag
  Walk Away with increased Understanding of Healthiest Lifestyle Choices
1 As a collaborative, Wellspring Second Chance Center brings you – Thrive – LifeEdge Solutions' Relationship and Sexual Health program. Thrive's content comes directly from Center for Relationship Education's REAL Essentials Curriculum which aligns with National Health Education Standards and Minnesota Benchmarks, Minnesota Department of Education and the Health and Physical Education Quality Teaching Network.