Covid Housing Application & Resources
COVID-19 Housing Assistance Application is Open
To see if you qualify for COVID-19 Housing Assistance, begin by filling out the pre-application.
How to Apply
On the right side of the page, click "Apply" next to MN COVID Housing Assistance Program
COVID-19 Resources for Renters
Check out our collection of COVID-19 Resources for Renters. On this page you will find:
COVID-19 Rental Assistance Program

County and City Emergency Assistance

Mediation Services

Legal Webinar for Renters on COVID-19 Rental Housing Issues

Unemployment Insurance

Tips for communicating with your landlord

Additional community resources and more!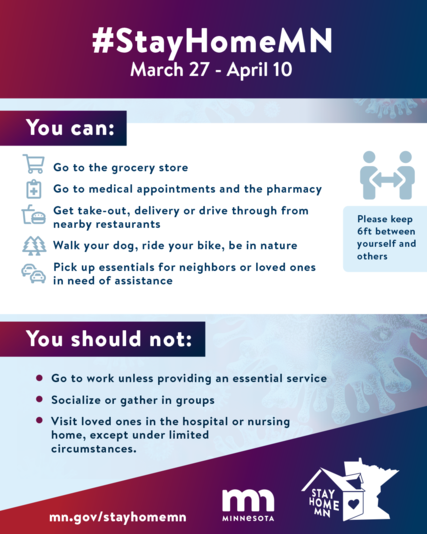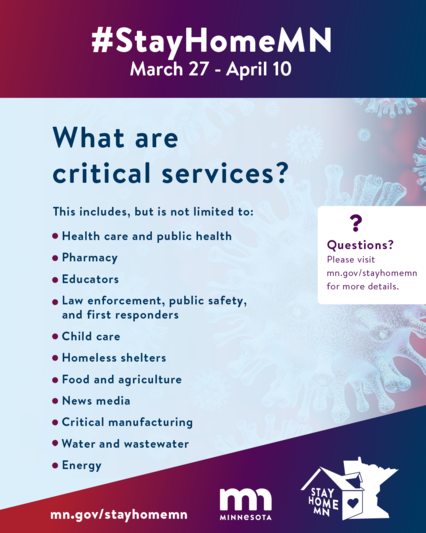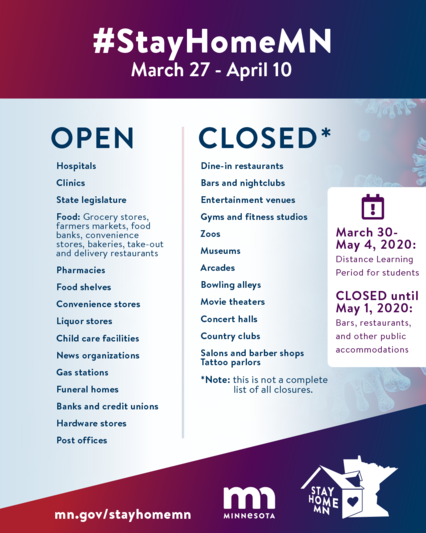 Eviction Moratorium
Governor Walz announced Executive Order 20-14: Suspending Evictions and Writs of Recovery During the COVID-19 Peacetime Emergency on March 23, 2020 to prevent evictions during the coronavirus outbreak. The suspension went into effect at 5 p.m. on March 24, 2020.
Information about this ban, including FAQs and resources for legal advice, is now on the City's coronavirus page:
http://www.minneapolismn.gov/coronavirus/housing-coronavirus
Per Paragraph 5 of the Governor's Order, a person who willfully violates its terms is subject to misdemeanor criminal prosecution (with fine not to exceed $1000 or by imprisonment for not more than 90 days). While courts are not accepting eviction filings, this also applies to a landlord terminating a lease (Paragraph 2).
The Minnesota Housing website has more details, including a Frequently Asked Questions document. 
Resources for landlords and renters
Minnesota Multi Housing Association (MHA)
MHA has developed a set of COVID-19 resources for rental property owners. Visit their COVID-19 page for information on Executive Order 20-14, 'Shelter in Place' guidelines for property owners, and more information that may be helpful to you.
HousingLink
HousingLink has prepared a resource list to help property owners and renters understand how COVID-19 may affect them.
Family Housing Fund
Share Family Housing Fund's list of resources with renters experiencing financial hardship and other urgent issues due to the pandemic.
Conflict Resolution Center
Mediation is always a great tool, but right now it's an especially important option for promoting housing stability. Contact the Conflict Resolution Center for information on landlord-tenant mediation.
Mid-Minnesota Legal Aid
Mid-Minnesota Legal Aid provides legal advice to low-income Minneapolis renters. Information and resources for all Minneapolis renters is available here:
Legal Aid's COVID-19 page with legal information and resources
Legal-Aid's housing-specific information and advice. This includes information about the Governor's executive order to suspend evictions and lease terminations. This webpage is updated daily as new information is available.
Individual tenants can also call Legal Aid to get information about their specific situation. Legal Aid provides free legal services for income qualifying renters: (612) 334-5970.
HOME Line
HOME Line provides free and confidential legal advice to all Minneapolis renters. They have set up a page with information specific to COVID-19 for Minneapolis renters, or individual questions can be directed to 612-728-5767.
Tenant Resource Center
The Tenant Resource Center supports Hennepin County residents who are at risk of eviction or homelessness through a collaborative partnership between community, non-profits, government, and higher education. Services include:
Eviction and homelessness prevention

Emergency assistance

Mediation

Workforce

Legal assistance
The Tenant Resource Center will continue to operate; however, all resources will be provided virtually until the pandemic has subsided. Residents can call 612-302-3180 and leave a message on the voicemail. These calls will be returned within 24 hours and service partners will assist them as needed. They can also visit www.TRC2020.com for the most current information on the TRC.
Everyone can work to reduce the spread of COVID-19
Cover your coughs and sneezes with your elbow or sleeve, or a tissue and then throw the tissue in the trash and wash your hands afterwards.
Washing your hands often with soap and water for 20 seconds, especially after going to the bathroom or before eating. If soap and water are not readily available, use an alcohol-based hand sanitizer that contains at least 60% alcohol.
Avoid touching your face – especially your eyes, nose and mouth – with unwashed hands.
Stay home if you have cold- or flu-like symptoms, for seven days after your illness onset or three days after your fever resolves without fever reducing medicine, and avoid close contact with people who are sick.
Up-to-date guidance from MDH on recommended community mitigation strategies can be found here.
Wellspring Second Chance Center's Response to
Coronavirus-COVID-19
Hello Wellspring Second Chance Program Participants, 
In lieu of the Governor Walz's executive order shutting down all Minnesota K-12 schools effective Wednesday, March 18 as well as current guidance from the Centers for Disease Control and Prevention (CDC) Wellspring Second Chance Center had decided to suspend all regular programming effective (Friday, March 17) through at least Friday, March 27, 2020. Programs will resume based on guidance provided by federal, state and local authorities.
As of March 23, 2020, Governor Walz, has taken steps to flatten the curve of the COVID-19 he gave an executive order to Stay at Home as of March 28, 2020 thru April 10, 2020.
Wellspring will move to virtual programming:
Anger Management, * Cogntive Behavioral * Trauma

Three Sites: Shiloh Temple, Turning Point, Urban Ventures

CHOICE Programming will resume as normal May 15, 2020, if COVID-19 is contained per Governor Walz.

EWCP Programming will resume normal May 11, 2020 if COVID-19 is contained per Governor Walz.
Our continual priority is to the health and safety of those who we serve. In response to COVID-19 Wellspring staff will continue work remotely as of Monday, March 27, 2020-April 17, 2020 as we continue to monitor developments.
We will be closely monitoring the support plans created by our school partners, federal, state, and local government agencies, and other nonprofit organizations in our community. Meanwhile, members of our team will be reaching out to you to determine how we can best support you during these challenging times.
If you need to speak with us with questions and support, please feel to contact us at 612.296.2895. We will work with government agencies, other nonprofit organizations, and our school partners to respond to you in a reliable and timely fashion.
We will also continue to post updates on our website with Coronavirus, COVID-19 resources. We understand COVID-19, impact on economic, emotional, and academic impact on our community stemming from school closures, loss of employment, and loss of access to basic services. Although our normal programming is suspended, Wellspring is still committed to serving our clients
Sincerely,
Deseria Galloway,
CEO & Founder
Health Guidance
Health Insurance
Employment
Food
Schools/ Child Care
* Call 651-297-1304 or 1-800-657-3504
* 7:00 a.m. – 7:00 p.m.
Biggest TIP To STAY Safe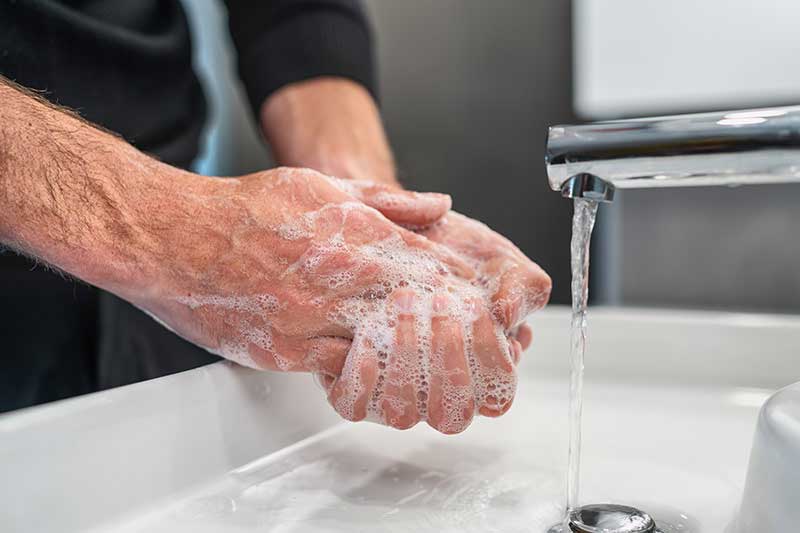 Learn about the disease and how to stay healthy on the Dept. of Health website.
Our Awesome Governor Walz Asked Us:
#StayHomeMN
Stay Home is in place through April 10, 2020.